New York Fashion Week (NYFW) is one of the most exciting times in the fashion world, with its vibrant energy being felt both on and off the runway. While the designers are the main point of the whole event, all the street style looks that can be seen during this period are just as equally show-stopping.
If you missed getting front-row seats to all the designer shows, there's no need to fret, as we've rounded up the top five street style trends from NYFW.
1. Power Suits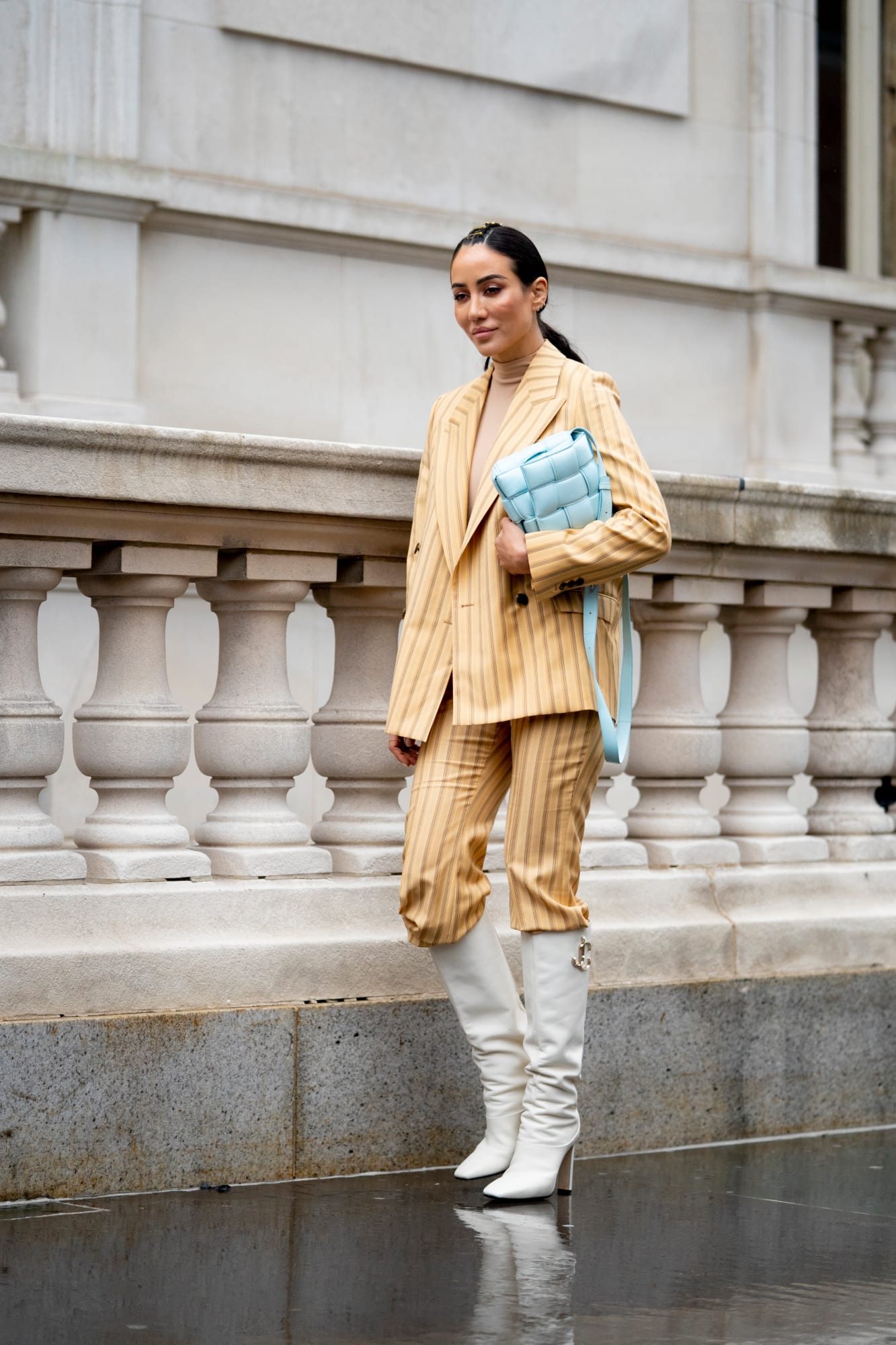 Fashion is rather nostalgic, as fixtures from past decades heavily influence today's trends. In our '200+ BEST Spring 2020 NYFW Runway Trends' post, we predicted that this year will be filled with style reminiscent of the '80s. True enough, the resurgence of this decade was on full display, with power suits dominating the streets of The Big Apple. You, too, can travel back in time by wearing a blazer with '80s details, such as Topshop's glossy satin blazer. Don't forget that defined shoulders are a must! For your everyday looks, try swapping trousers for trendy bike shorts.
2. Animal Print Boots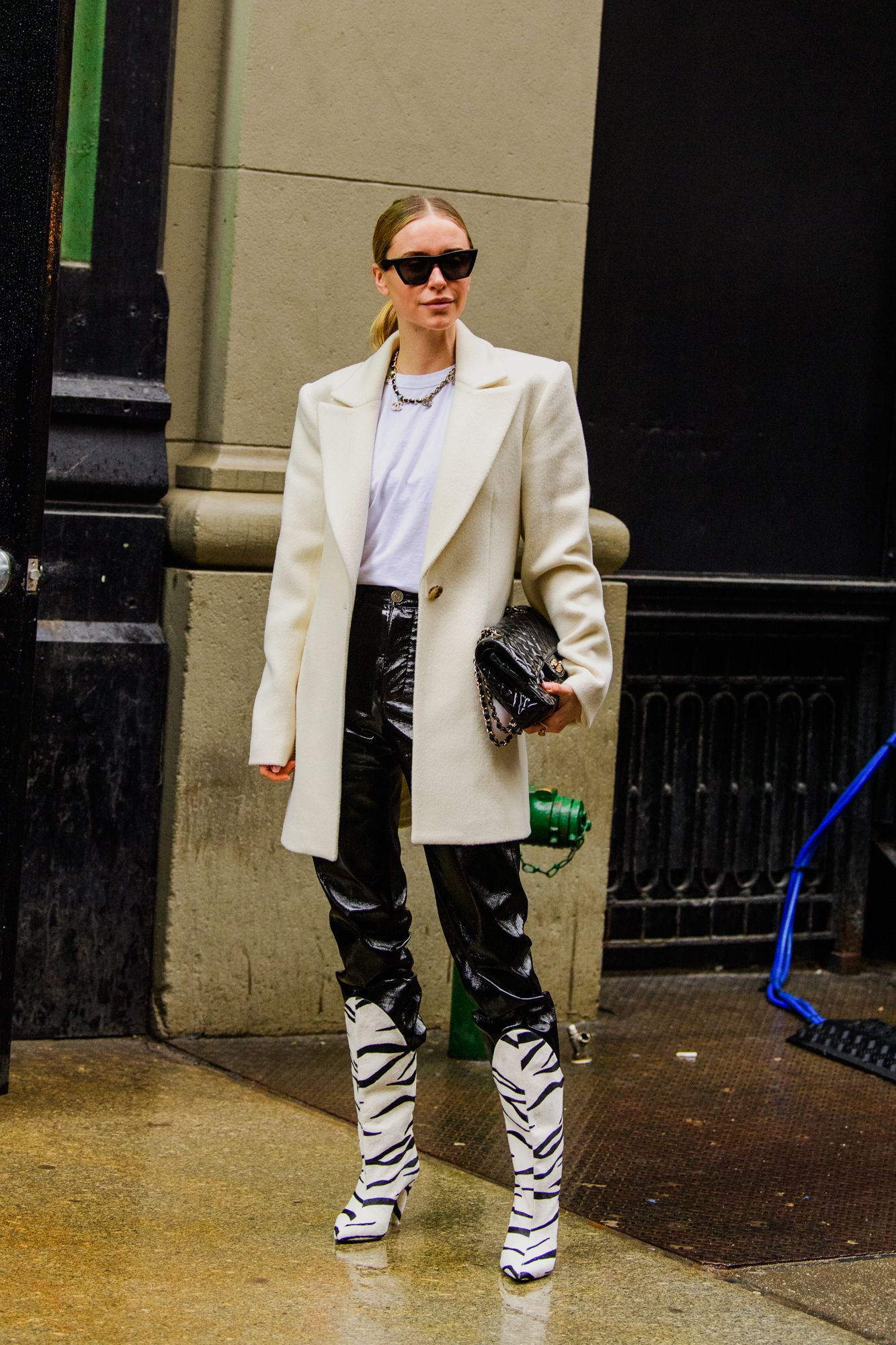 Animal print is another '80s style element that was embraced by the fashion elite at NYFW. However, instead of wearing the usual garments, they rocked New York City's streets by sporting animal print boots! There's a cool sophistication to these shoes, and you'll definitely turn some heads when you wear them. And instead of the perennial leopard and snakeskin prints, why not shake things up by opting for zebra booties like this pair from the Marc Fisher X Elizabeth Sulcer collection?
3. Color Blocking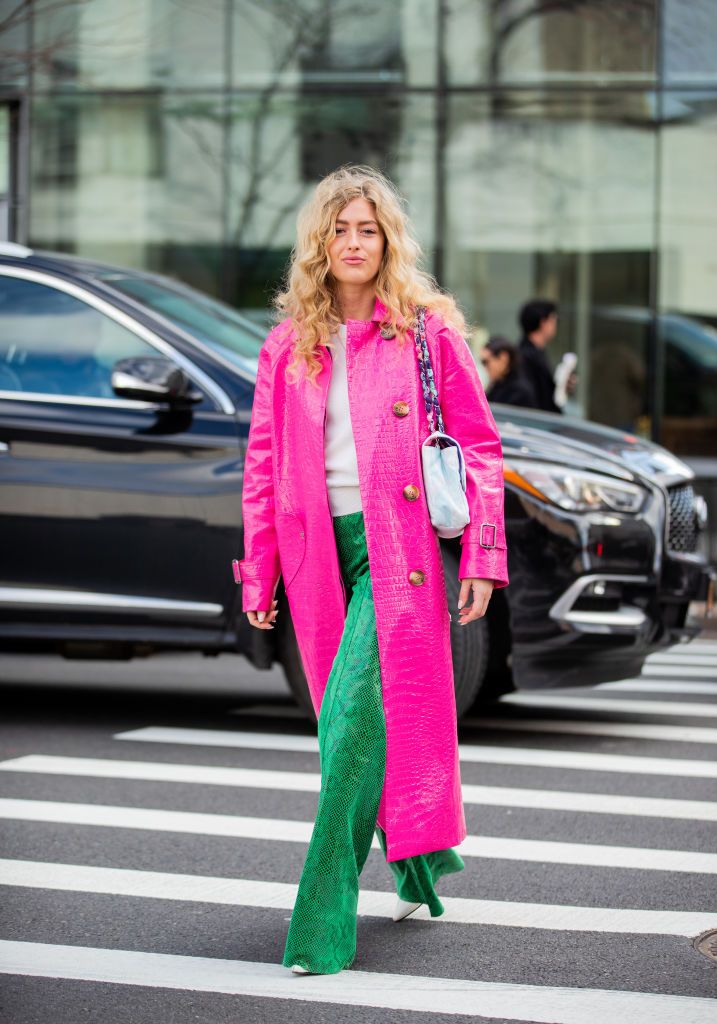 Some of the best street style looks playfully paired bold hues, in an exciting showcase of color blocking. The key to mastering it is to lean on high-quality basics. Case in point: these knit pants on Woman Within come in a range of shades, from rose pink to deep teal. Plus, they feature a flattering straight-leg cut, making them timeless, and ensuring that they'll work all-year-round. If you want to go for something a little more subtle, you can balance them out with a more neutral color. Either way, it's a fun way to step out of your comfort zone.
4. Bermuda Shorts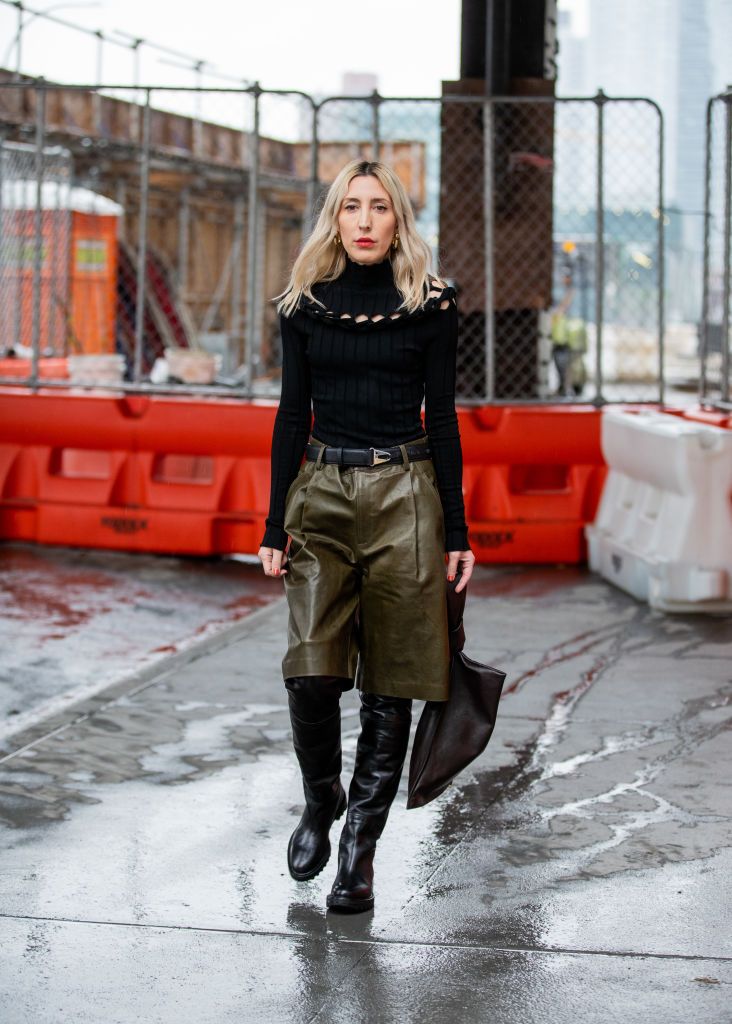 Bermuda shorts may have to deal with their reputation as 'mom shorts,' but designers are doing a great job of rebranding them. This year, we're seeing style mavens in NYFW giving these modest shorts a chic update. If you're still a little hesitant about this trend, you can try doing a classic take, similar to J Crew's black Bermuda shorts and their sleek, sophisticated feel.
5. Puffy Pouches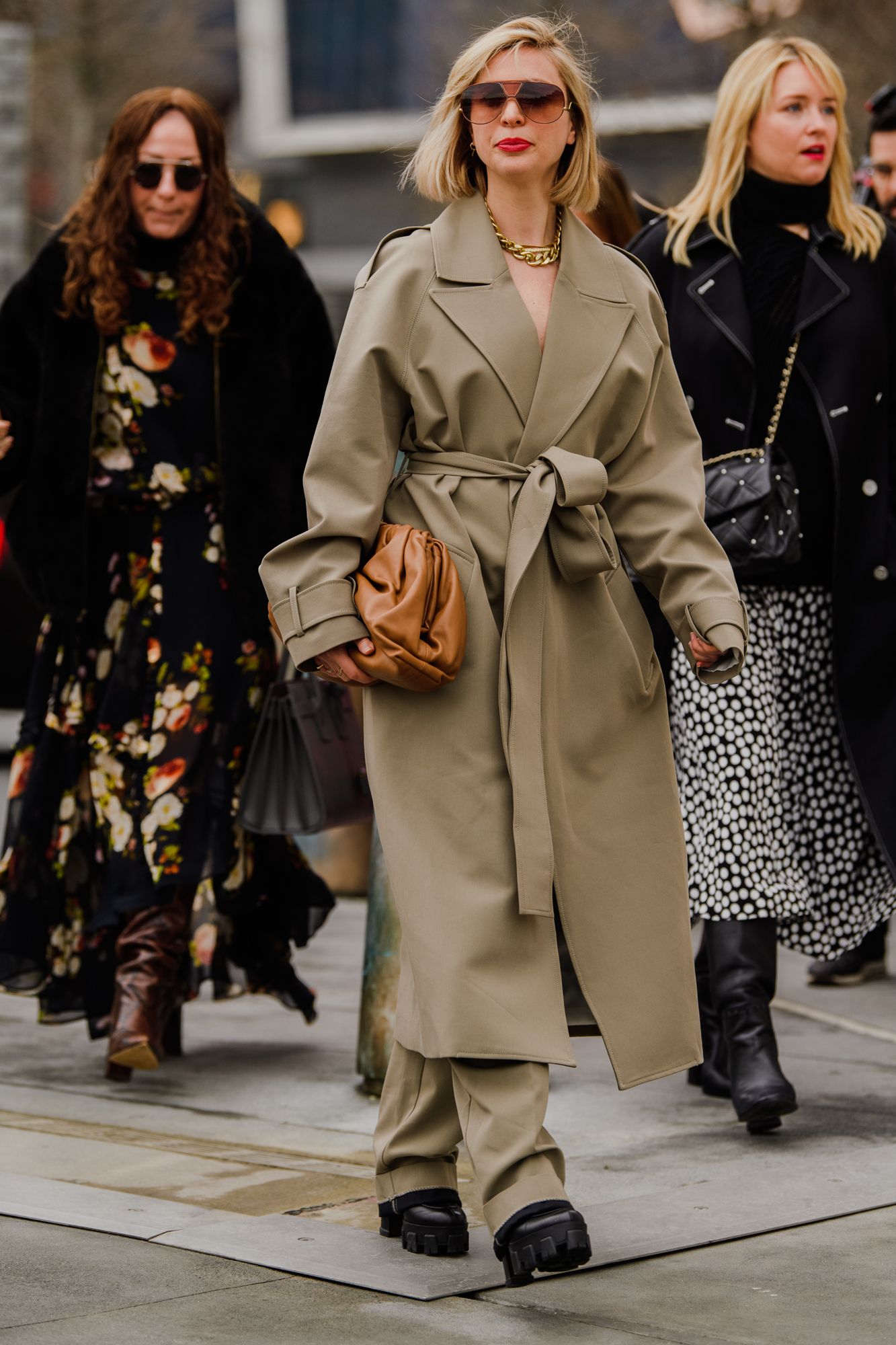 Last but not least, countless fashionistas were spotted carrying Bottega Veneta's signature pouch bag during NYFW. There's an elegance to these pillowy purses, which makes carrying them around more than worth it. You can opt for a more affordable (but equally chic) version of the popular purse, such as this tasseled one from Ulla Johnson.
Each fashion week from the four fashion capitals has its own distinct aesthetic. What sets New York City apart from Milan, London, and Paris is its fearless yet undeniably fashionable street style. Thus, drawing inspiration from these outfits will have you looking like a trendsetter in no time.